Black Friday and Cyber Monday are always good times to pick up some bargains on a variety of train sets and model railway equipment. The date for 2022 is November 25th and many retailers run special discounts and offers on train sets throughout the Black Friday period.
This guide will cover the offers currently available for Black Friday train sets and the top picks for many different types of model trains.
Here, we take a look at some of the best toy train deals that are available for the 2022 Black Friday and Cyber Monday promotions.
Lionel Christmas Train Set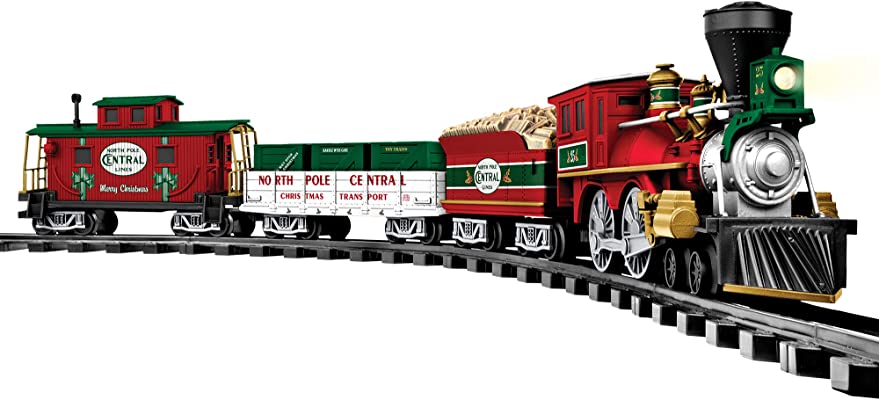 This Lionel train set is one of the best value Christmas train sets currently on the market.
It's battery powered and comes with authentic train sounds and announcements, a working headlight, fixed knuckle couplers, and removable crate load in the gondola.
With 32 pieces of track included in this set, you certainly get great value for money.
This is one of the most popular train sets for the Holidays and looks great travelling around a Christmas tree. The build quality is also excellent, making it perfect for a wide range of age groups including young children and toddlers.
It's currently discounted on Amazon for 33% off, which is a great festive deal!
Lego Harry Potter Hogwarts Express Train Toy Set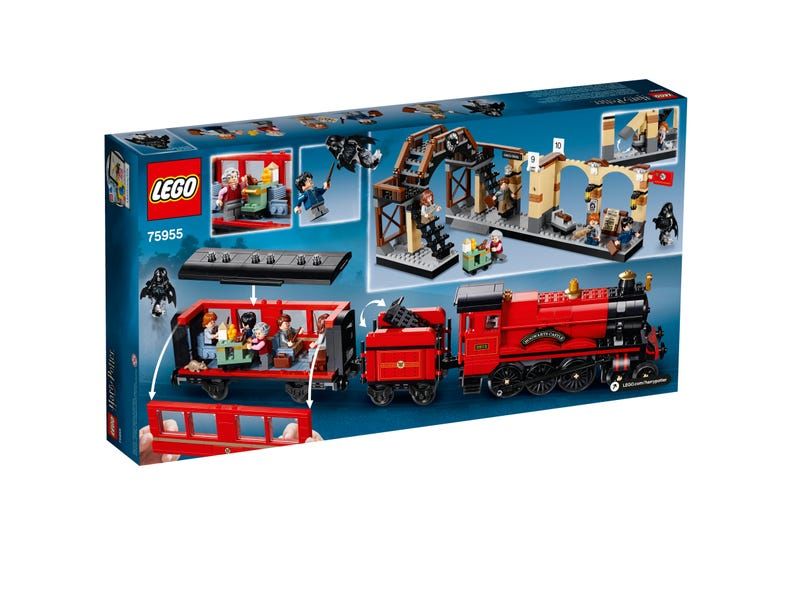 The Lego Harry Potter 75955 Hogwarts Express train set features a railway footbridge with a clock and steps leading to Platform 9 3/4 and a toy train carriage with seats and detachable roof. The famous Hogwarts Castle locomotive is the centrepiece of the train set, looking resplendent in its distinctive red livery.
This Lego Harry Potter train set is currently available on Amazon for 20% off RRP.
Fisher-Price Thomas and Friends Multi-Level Train Set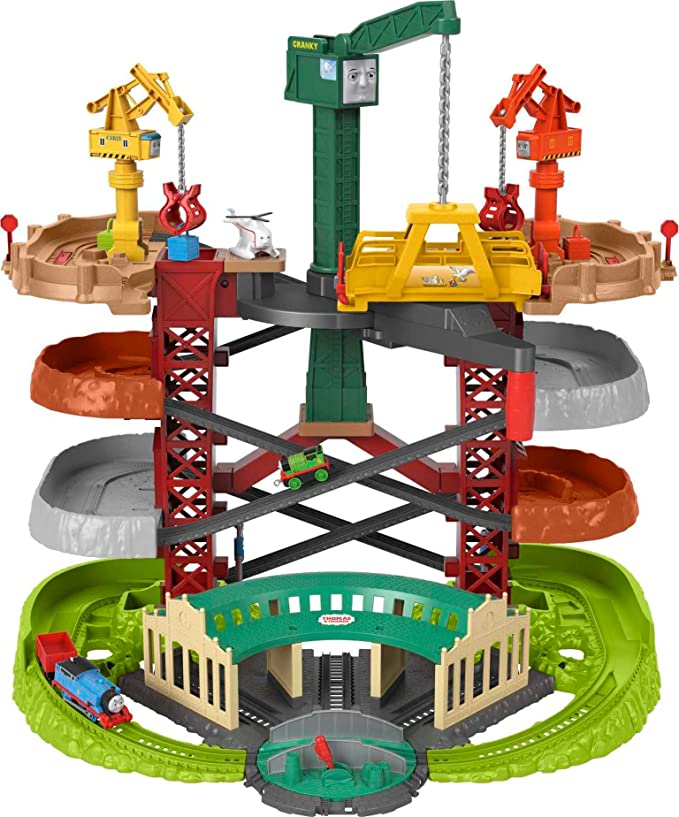 The Thomas and Friends Mult-Level Train Set is designed for younger children aged three and over. This highly detailed train set features recognizable places from the island of Sodor, including the Tidmouth Sheds with spinning turntable, Brendam Docks, and Blue Mountain. It also features a motorized Thomas engine, die cast Percy locomotive, Harold the helicopter and cargo crates for loading and unloading freight.
This train set has the Fisher-Price renowned quality and is a fantastic gift for pre-school children aged 3 years and older.
It's also compatible with other Thomas and Friends tracks, which means that it can be easily expanded, if desired.
This Thomas & Friends Multi-level train set from Fisher-Price is currently on sale for 36% off on Amazon.
Hornby Black Friday Deal Flying Scotsman Train Set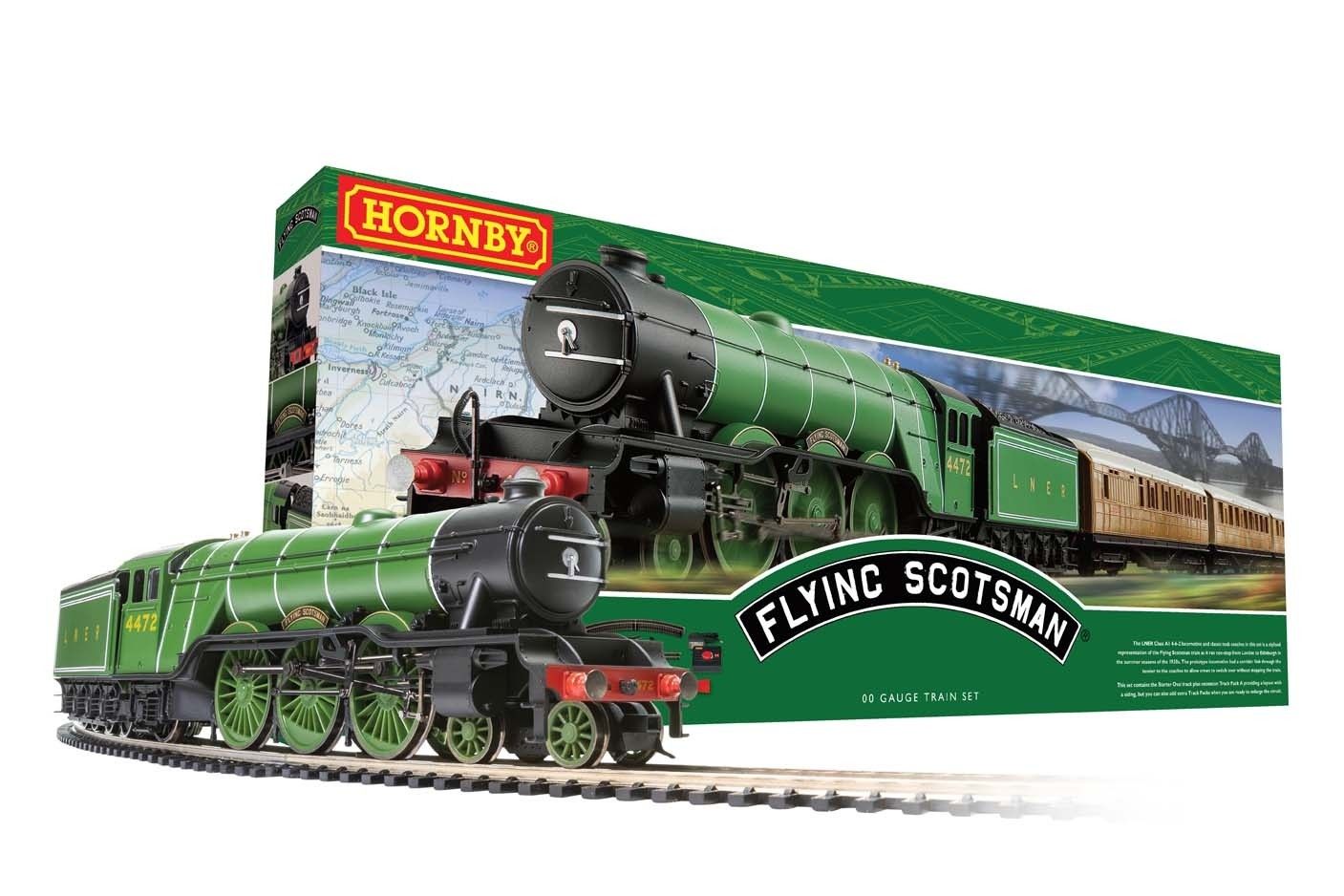 One of the most popular toy trains is the Flying Scotsman R1255M Train Set from Hornby. This is a fantastic train set that comes with the iconic green 4-6-2 locomotive, tender, carriages, midimat, and track that can be made into an oval.
It's a fantastic train set for a wide range of age groups and is a great starter train set and entry point into the Hornby ecosystem of model trains.
This Hornby Flying Scotsman Train Set is currently discounted in various Black Friday and Cyber Monday promotions.
Orbrium Toys Deluxe Wooden Train Set
A deluxe wooden train set for younger children with 52 pieces included. The toy trains in this set are of good quality and produced using eco-friendly wood, with no burr.
It's certainly great value and has fantastic build quality. The advantage of this wooden train set is that the track, locomotives and carriages are compatible with other brands such as Brio, Bigjigs Rail and others.
This Orbrium Deluxe 52 Piece Wooden Train Set is currently in the Black Friday sale on Amazon at 20% off, which is a great deal.
Brio Black Friday Deals
You'll often find that a number of retailers discount Brio wooden trains as part of their Black Friday promotions.
Brio trains are the leading brand for wooden train sets and the brand has a long history of producing quality wood toys.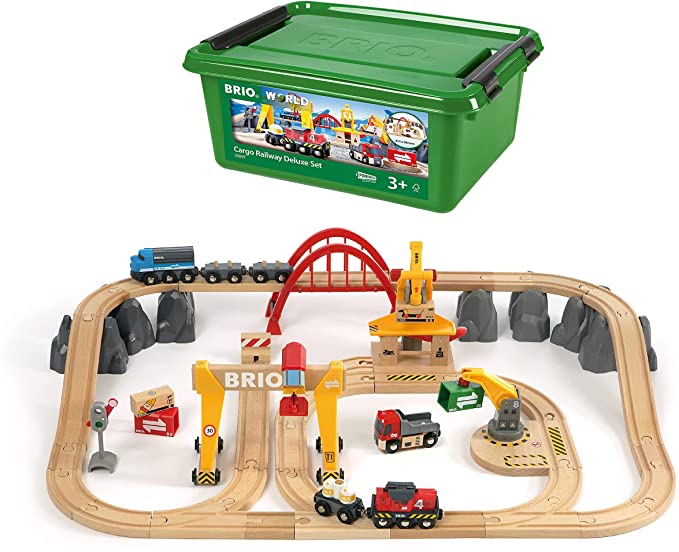 Brio Cargo Railway Deluxe Set
A high quality wooden train set perfect for kids aged 3 and over. This train set includes over 50 pieces and is a great option for a first toy train.
Buy Now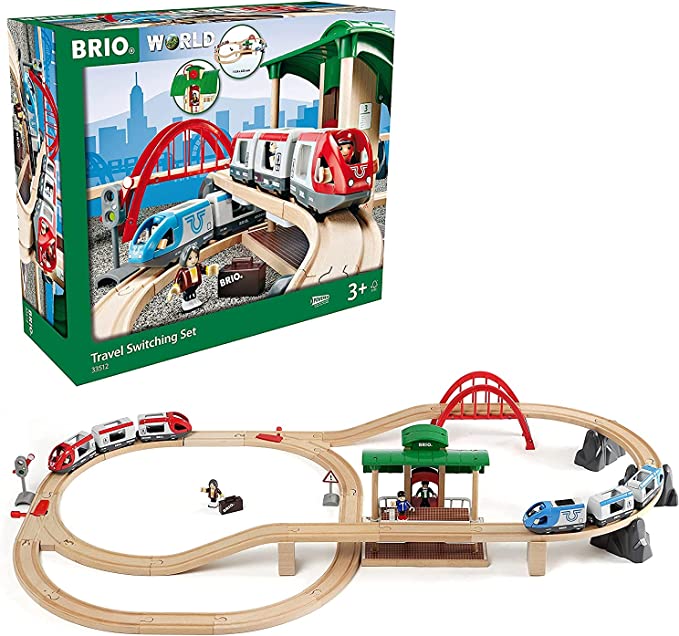 Brio World Travel Switching Train Set
This train set is perfect for creative toddlers and young kids. It has impressive play value and is very versatile.
Buy Now
When it comes to wooden trains Brio are the market leader and have been manufacturing quality products for many years. They are known throughout the model train community across the world for their wide selection of trains at affordable prices.
Brio wood trains are designed specifically for toddlers and young children. They are manufactured to high safety standards which is incredibly important for parents seeking their child's first train set.
There are typically some great Black Friday Brio deals available, including those mentioned above. If you're looking for a Brio train set we would recommend returning to this page regularly during Black Friday to get the most up to date deals.
Black Friday 2022 Train Set Offers
That was our look at the best train set deals for Black Friday 2022. There are some great deals to be had from Hornby, Lego and Brio on a variety of train sets and model trains.
This page will be updated periodically throughout the Black Friday and Cyber Monday Sale period as more train set offers emerge.
Check out our other articles on the website for more information on the Best Hornby Train Sets, and for more gift ideas you may be interested in our Best Christmas Train Sets Guide.