Model railroading has traditionally been a popular pastime. In recent years people have questioned are model trains a dying hobby, however there's lots of evidence to suggest that the popularity of this pastime continues to remain as strong as ever.
Despite facing numerous challenges in recent years, model trains continue to evolve and recent technological advancements have even seen an increase in their popularity.
The development of associations, clubs and societies has helped to form a strong desire among model railroaders to share knowledge, expertise and skills. This has been of great benefit to the model train community.
Recent and upcoming technology changes in model trains have also proved to be a deciding factor in ensuring that this hobby remains popular today.
Is model railroading a popular hobby?
The popularity of model railroading has been consistently strong in comparison to many other hobbies. It's very popular due to the extensive and varied aspects that make up the hobby. Model railroaders can focus on anything from building model scenery to designing track plans and running trains, which make it a popular pastime for a wide range of people.
One of the best aspects of choosing model trains as a hobby is the many varied areas that are possible to get involved with. These range from designing track plans and building scenery through to operating trains and detailing the rolling stock.
Model railroading is a popular hobby due to the wide range of people that it attracts. Each railroader has their own skills and interests that they can bring to this pursuit. For example, some modellers may be highly skilled in woodworking and building model railway baseboards, whereas others might be more interested in the electronics and wiring aspects.
There are so many disciplines that form part of model railroading, with each requiring a different set of skills. These are just some of them:
Researching and studying model trains - subscribing to magazines and reading books
Designing track plans and layouts
Building realistic model scenery
Painting, detailing and weathering model locomotives
Collecting model trains and vintage rolling stock
Scratch building scale models of trains, infrastructure and buildings
Electronics - designing and implementing signalling systems, locomotive sound and smoke systems
Modular and portable model railroads - taking part in model rail exhibitions and events
Realistic operations - operating a model railroad just as the real railroads are operated
Modelling a railroad in a specific region or era
These are just some of the areas that attract people to model railroading. As you can see, there's such a wide range of disciplines that form part of this hobby, that there's something for everyone, increasing its popularity.
All of these areas also provide numerous opportunities to learn new practical skills and to put these into practice on a model railroad. With many people asking is model railroading a popular hobby - this is further proof that it's more popular than ever.
Are model trains a dying hobby?
Model trains remain a very popular pastime for many people. Recent years have seen numerous technological advancements in model trains which have continued to bring more people to the hobby. These include the advent of DCC trains, 3D printing, and improvements to battery power systems. Developments such as these have continued to ensure that model trains go from strength to strength.
It's simply a myth that model trains are a dying hobby. Whilst it's true that the model train industry has faced challenges - particularly with younger generations being increasingly interested in computer and technology hobbies such as video games and streaming - model trains have adapted well to these challenges and continue to be very popular.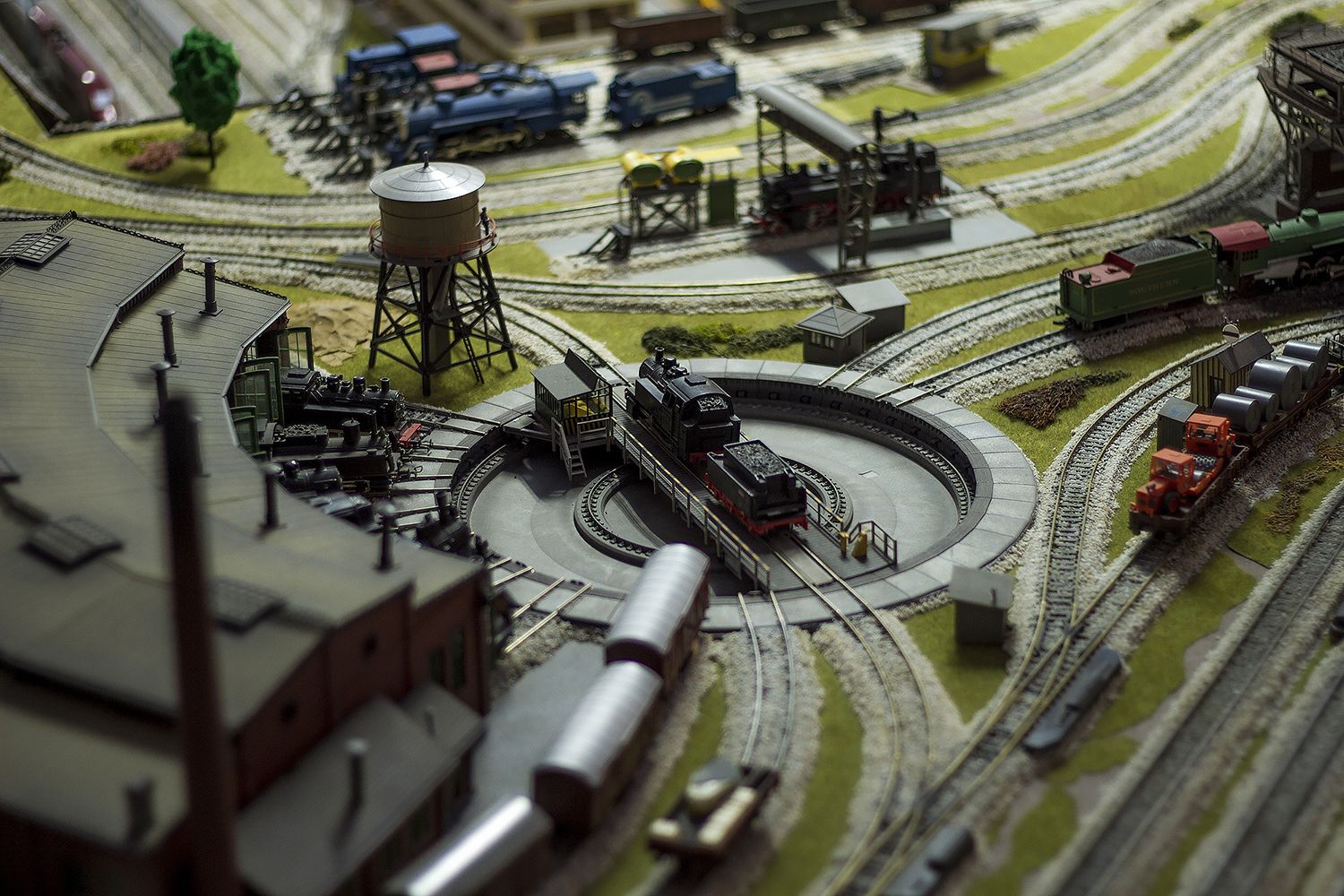 Model trains are developing rapidly. New technology such as DCC trains, increasingly detailed and realistic models, advances in battery power, new radio control systems, and 3D printing are all developments that mean the future of model trains is an exciting one.
One area that is perhaps an area for concern is the lack of truly affordable entry level model trains on the market. New models are usually quite expensive, which is often prohibitive for beginners who are unsure about getting started in the hobby. For more information on why this is, refer to our article on why model trains are so expensive.
It would be nice if the model train industry introduced a specific range of budget models. This would reduce the barrier to entry and help to introduce a greater number of people to model trains by providing an affordable option for beginners.
Having said this, model trains have an extensive second hand scene (which is another huge reason this hobby is so popular) which provides a wealth of quality used locomotives and rolling stock at affordable prices. This is an area that beginners can make use of in order to provide an affordable starting point for their model trains.
So, are model trains a dying hobby? Certainly not, based on recent technology advances and developments in model railroading continuing to ensure this hobby remains popular.
---
Processing your application Please check your inbox and click the link to confirm your subscription. There was an error sending the email
---
Are model trains still popular?
Model trains have remained consistently popular over many years and continue to be a well liked hobby today. Interest in the pastime has increased in recent years with technology advances bringing more people to model trains.
Building model railways is also only part of the reason model trains are so popular. Numerous national associations, magazines, clubs and societies have formed as a result of model trains. These provide a wealth of information and have helped to foster great communities of like-minded modellers.
This has resulted in many collaborative model train projects being undertaken, with fellow modellers using their knowledge and expertise to help others. This is one of the many reasons that ensures model trains remain popular.
The future of model trains looks bright, with the further development of these organizations being a key part of the hobby moving forward.
Combined with recent advances in model train technology - including the advent of DCC trains, highly accurate models being produced, advances in battery technology, and new radio control systems being introduced - mean that the possibilities for model trains are exciting.
Model train manufacturers have continued to release brand new models on a consistent basis, which points to sales in this area continuing to grow in future years.
All of these factors suggest model trains will continue to remain popular for many future generations.
Are Lionel trains still popular?
Lionel trains have been around since 1900 and are one of the best-known brands in model railroading. They specialize in highly detailed O gauge trains and produce realistic models of locomotives and cars in O scale.
The popularity of new Lionel trains has decreased in recent years due to the general decline in demand for O gauge trains. Modellers are increasingly moving to more popular model train scales such as HO gauge or N gauge.
However, this has been offset by the growth of the collectible and used markets for Lionel trains where quality models are in high demand.
Collectors are increasingly looking for high value pre-war and post-war examples of rare Lionel trains, so the popularity of this market has grown in recent years.
Lionel trains have also started to introduce S gauge and HO gauge mainstream products, which has resulted in the brand's popularity increasing once again.
Their Polar Express products continue to be in very high demand and are another big reason for the resurgence of Lionel trains in the recent past.
In the future Lionel trains should see a further increase in popularity when their S and HO gauges gain traction, in addition to the continued development of their Polar Express range of model trains.
Conclusion
When people ask are model trains a dying hobby, they often forget that the pastime has been around for many decades.
Over this time, model railroading has seen countless advances and developments and has continued to evolve in the face of numerous challenges.
Most modellers appreciate the many facets that make up the hobby and enjoy further developing their modelling skills. Therefore, it's safe to conclude that model trains are not a dying hobby and continue to be popular today.
Model trains are sure to be popular for many years to come with the continuous development of railroading technologies.