Taking the decision to sell your model trains or large collection of model railroad equipment can sometimes be a difficult choice, with the number of sale methods available for your trains sometimes being overwhelming.
When it comes to selling your model trains you'll want to choose the option that best suits your particular needs, in addition to achieving the best return possible.
No matter if you're looking to sell a Hornby train set or that of another manufacturer, we've got the specialist advice you'll need to complete the sale.
Whatever your reason for selling, we've carefully crafted this online guide about how to sell model trains so that we can help you navigate the selling process and achieve the maximum return.
How to sell model trains
Before starting the selling process you'll want to think about the most important factors that are going to influence your decision on how to sell your model trains.
We've put together a list of the most important areas to consider, allowing you to make an informed decision on the best place to sell your train set, and to attain the optimum price.
Consider what's important
The very first thing that you should do when looking to sell a model train or Hornby train set is to determine what you're actually looking to get out of the sale in the first place. What are the most important areas that you'll take into account when choosing the best place to sell your model train?
Let's summarize some of the factors that many sellers consider the most important:
Attaining a good price
Usually, in order to obtain the best price for your Hornby train set you'll need to put in a substantial amount of effort into the sale, or pay an auction house to do it for you. A satisfactory result can also take a lot of time to materialize, so you'll need to be patient.
Effort required
The level of time and effort that you're able (and willing) to give can be a significant deciding factor in selling your model trains. High effort methods usually deliver the best price.
Speed of payment
The speed at which you need the money from the sale will influence the amount you receive. Quicker payment options generally offer the least competitive returns.
Research before selling
Before you even think about the process of how to sell model trains, you'll want to take a step back and consider what it is you're actually selling.
👉
Know what you're selling. It's the key to achieving the best returns when selling model trains.
This point cannot be emphasized enough.
It's perhaps the main factor that limits the amount of money that you'll receive from selling your trains. If you don't know what you've got, how can you achieve an accurate and realistic sale price?
Before deciding on the most suitable place to sell your model railroad equipment, it's important to have some level of understanding about the items you possess, and their potential value.
Start by taking note of the manufacturer and the model number. In addition, look for the scale of the model. This information will usually be stamped somewhere on the bottom of the locomotive. If you still have any of the outer packaging or box, it'll be included on there somewhere too.
Now you can search online sources or use specialist model railroad catalogues to get an approximate idea of the value, in addition to what similar items have sold for in the past.
Doing this simple form of research before putting your items up for sale will allow you to price them accurately, which will ultimately pay dividends when you come to sell your model trains.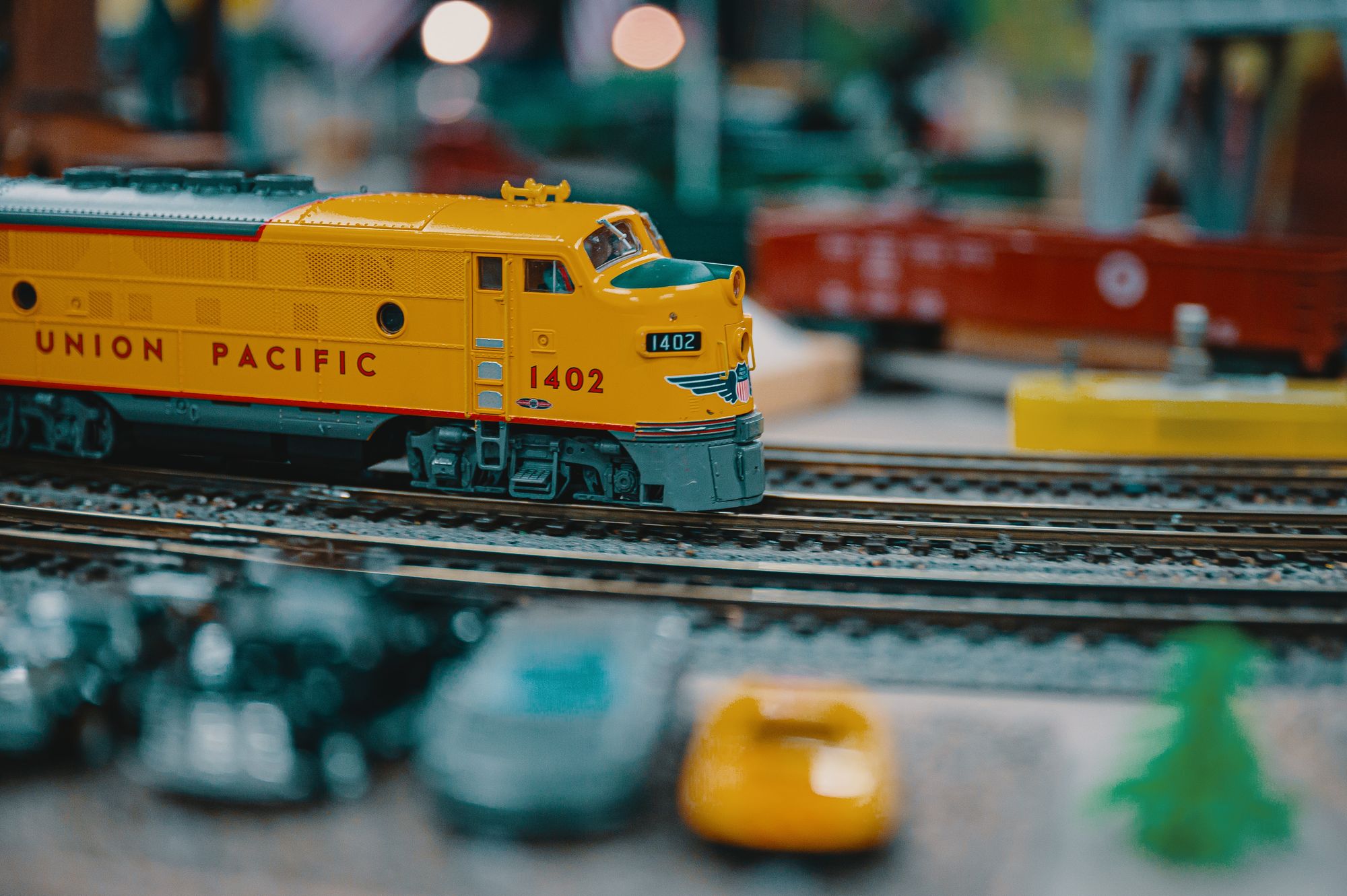 It's also a good idea to check out our guide to the most valuable Hornby train sets to get an approximate idea as to what your train set is worth and gather some tips on what you can do to make your model train more saleable.
Best place to sell model trains
There are many potential options when choosing the best place to sell model trains, with each having advantages and disadvantages.
It's important to select the option that's most closely aligned to your requirements.
Auction websites
Well-known auction websites, such as eBay, are often a good way of getting a high level of exposure to potential buyers due to the sheer number of users on these platforms.
Most people tend to either love or hate auction websites. This often depends on your past experiences and how much work you put into a sale. To get the most out of them you need to put in a fair amount of effort in order to achieve a desirable result.
Rare items tend to do quite well, but more common ones often perform quite averagely when there's lots of competition.
Auction sites require you to do most of the work - setting the price, reserve, taking pictures, writing an accurate description, answering queries from potential bidders etc.
Once a sale completes you'll also have to package your model train securely and post it to the buyer.
On completion of the auction you might end up getting a good price, or you might not. It's a method that can be quite 'hit or miss' depending on the item that you're selling. Rare items tend to do quite well, but more common ones often perform quite averagely when there's lots of competition.
There's also the fees to consider. Sites such as eBay take a cut of the sale price. Depending on what your item sells for, this could be fairly significant. Always check the fees that'll be applied to the final purchase price before you list the item.
👉
It's also worth noting that eBay occasionally do 'reduced selling fees' promotions. If you're willing to wait for these to come around, they can be a nice way to save some money.
If you do choose to sell your Hornby train set via an auction website it's important to always be accurate in your listing information. It'll give you the best chance of a smooth transaction and buyers will appreciate it.
Take good photographs (at least four). Ensure any faults, as well as other points pertaining to the condition, are clearly and accurately listed. Mention the type of motor that the model train has, along with its condition.
With auction websites there's, of course, no guarantee that your item will reach the maximum potential price. Sometimes your model train will generate a lot of interest, and two or more users will enter into a 'bidding war', pushing up the price. Other times, valuable items fail to attract much interest and sell for far less than they're actually worth.
If there's an absolute minimum price that you would accept be sure to set a reserve price. This will avoid you having to sell your Hornby train set for a knockdown price if it fails to attract much interest.
Online auction websites can also be a fantastic research tool. As we mentioned earlier in this guide, you can use them to check what prices similar items are selling for. So, even if you don't want to use this method to sell your Hornby train set, you can still make use of these sites to get a rough idea of prices and market conditions.
Public auction houses
Another potential way that you can sell your model train or Hornby train set is through a public auction house.
This method is more specialized and is often geared towards rare and valuable items or complex sales.
Auction houses differ from online auction websites in that they do all of the work for you, in exchange for a substantial fee.
There are some auction houses who specialize in the sale of toy trains. They have access to a number of specialist collectors through their auctioneer contacts, so are able to offer access to people who are highly motivated to make a purchase.
They're also highly knowledgable with regard to market conditions, so are best placed to offer specialist advice, particularly in respect of valuations.
The disadvantage of using an auction house is the fees. Whilst they are highly knowledgable and professional, they charge a significant fee for their services. This will either be upfront before sale or as a percentage of the purchase price. This is usually anywhere from 15-30%, but will vary considerably by region.
This method is best if you've got a rare or antique model train and require specialist advice on the sale process, or want to make use of the auction house contacts to affect a sale.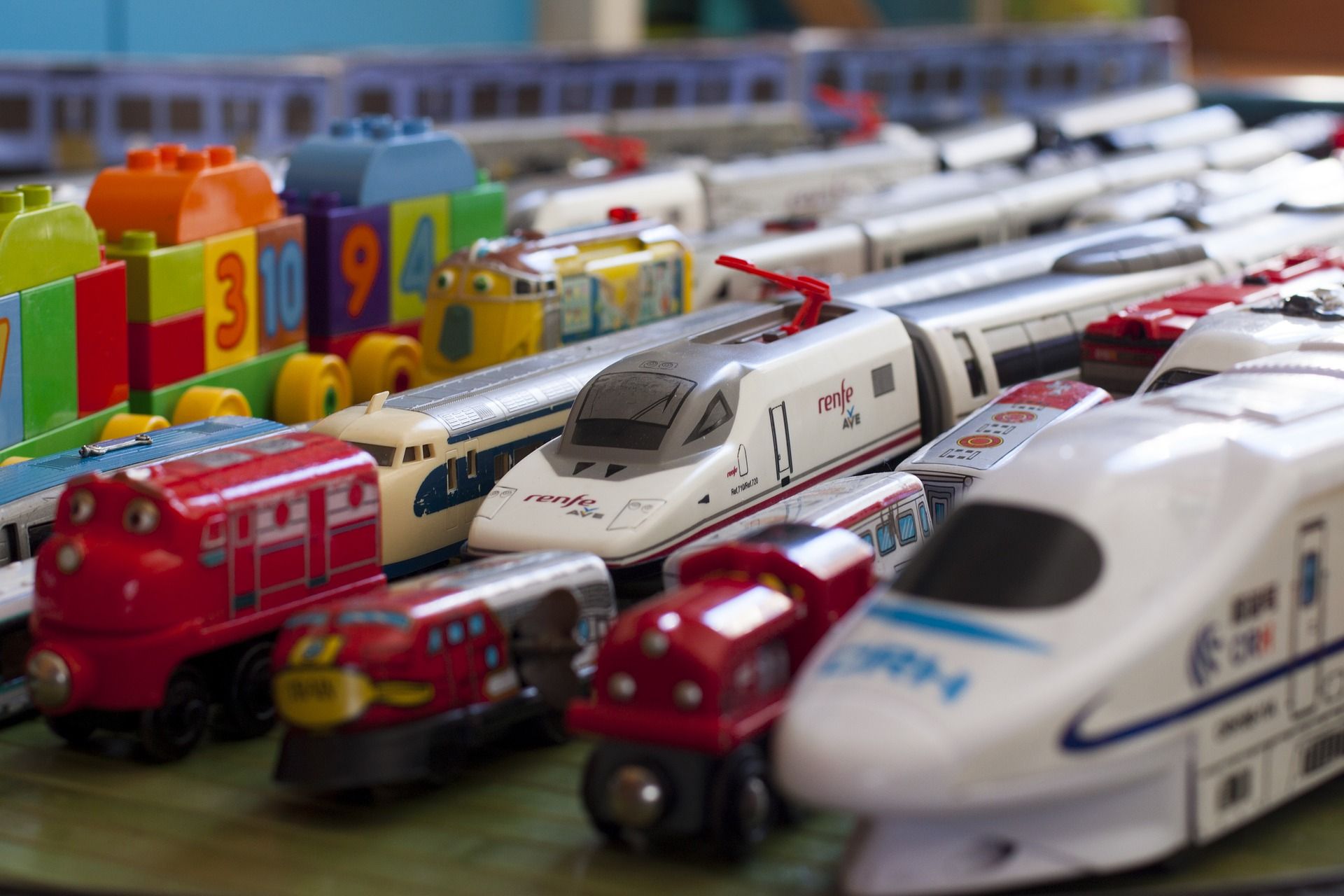 Model stores and dealers
Using a model store or a dealer to sell your Hornby train set is one of the most convenient options available.
You can simply take your model train into the store, they'll appraise it and offer you a price. It's usually a quick process.
However, be aware that this convenience comes at a cost. You'll usually be getting an uncompetitive price.
Train set dealers and model stores will price items well below their market value (you'll be lucky to get 50% in a lot of cases), in order to factor in their profit margins, time taken for testing and cleaning, stocking fees, and any repairs or parts that may be required in order for them to sell the product.
Some may offer part exchange deals that give you money off a new train set if you're trading in an old one.
If you need a quick sale they can be a good option, just be aware that you wont be getting the best price.
Newspapers and model train magazines
Advertising in the written press - either local newspapers or national model train magazines - is also another possible option to sell your Hornby trains.
Model train magazines have the advantage of being targeted to the model railroad community, so you should get relevant leads - with many collectors, traders, dealers and enthusiasts reading these publications.
However, the disadvantage is that it's often very expensive to take out an advertisement in these magazines. You'll also have to potentially deal with time wasters and people trying to obtain your trains for a small percentage of their real value.
With newspapers it's often free to list adverts, however these will not be targeted (most of the readership will have little interest in model trains) and will usually perform poorly as a result.
Model train fairs and exhibitions
Rail fairs and exhibitions usually attract many like-minded hobbyists and collectors, as well as dealers who are looking purchase used model trains and rolling stock.
These events are often well supported, meaning you may get the sale that you're looking for.
Even if you don't go to one with the intention of selling your model trains, you're still able to network with similar people and collect valuable information on the latest prices of train sets and market conditions.
Model train forums
Another potential option is online model train forums. These feature a number of individual collectors and enthusiasts, often looking to make a purchase.
However, using this method is not as secure as using an online auction website, such as eBay, due to there being limited seller protections in place.
If using a model train forum to sell your Hornby train set always make sure that you set a price and stick to it. You may find that people tend to 'try it on' and lowball you with unrealistic offers.
The best ways to sell model trains
No matter the method that you choose, always do your research before selling.
First, research the item that you're looking to sell - get the manufacturer name, model number and scale of the model train. Use this to look at the market and to get an idea of the price it could fetch.
Online model train auctions are generally the best option for most people.
You'll also want to look into the various methods of selling model trains that we've covered in this guide. Do your research to determine the one that most closely matches your requirements.
Online model train auctions are generally the best option for most people. They have a fairly convenient selling experience and offer access to a high number of potential customers. Whilst they charge fees on the final purchase price, they are usually reasonable, and there are substantial seller protections in place.
If you're looking to save some money on seller fees, eBay sometimes do special promotions that reduce these fees. If you're not in a rush to sell it can be beneficial to wait for these to crop up. It can save you a substantial amount, particularly for higher value items.
For rare or antique items, or if you need specialist advice, it can be beneficial to choose an auction house to conduct the sale. Whilst these charge substantially higher fees, they are highly professional, carry out all the work for you and have access to some of the most specialist collectors and enthusiasts from their network of contacts.
This can be invaluable when selling high value items or those that necessitate a complex sale. Auction houses are also worth considering if you've tried to sell via an online auction website but have not been able to attract suitable bidders.
If you're still considering whether to sell your Hornby train set or are looking to prepare your model train in readiness for being sold, it will be beneficial to read our guide to the valuation of Hornby trains to get a rough idea on some of the things you can do to maximize your earnings, as well as other tips on how to sell Hornby trains effectively.